Well, I've officially started my online classes (yes, I'm so ridiculously dedicated that I'm taking classes away from college) which is overall less time to do things but I also happen to be one of those crazy people who are more happy and productive when they have heaps on their plate. If I had was a sim, I'm pretty sure workaholic would definitely be a trait. I also am in the process of working on some blog designs for some fantastically stylish ladies that I can't wait to share the results in a couple of weeks with everyone! :) I've been branching out a lot lately in terms of style and it's definitely working. This greek/roman influenced muse bust design was created for the June Theme Challenge: Purple for
DA: FashionIllustrators.
I've also added a handy "Illustration Pinboard" page where you can take a quick flick up through some recent projects (I haven't quite gotten around to properly categorizing it all so bear with me please while it remains a WIP).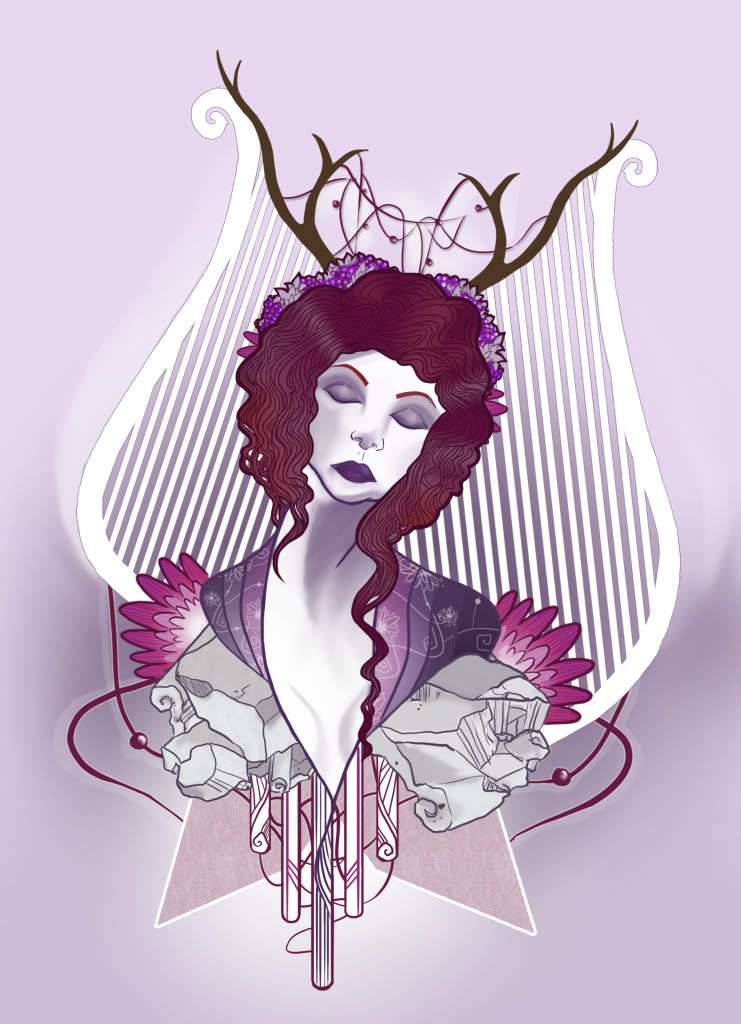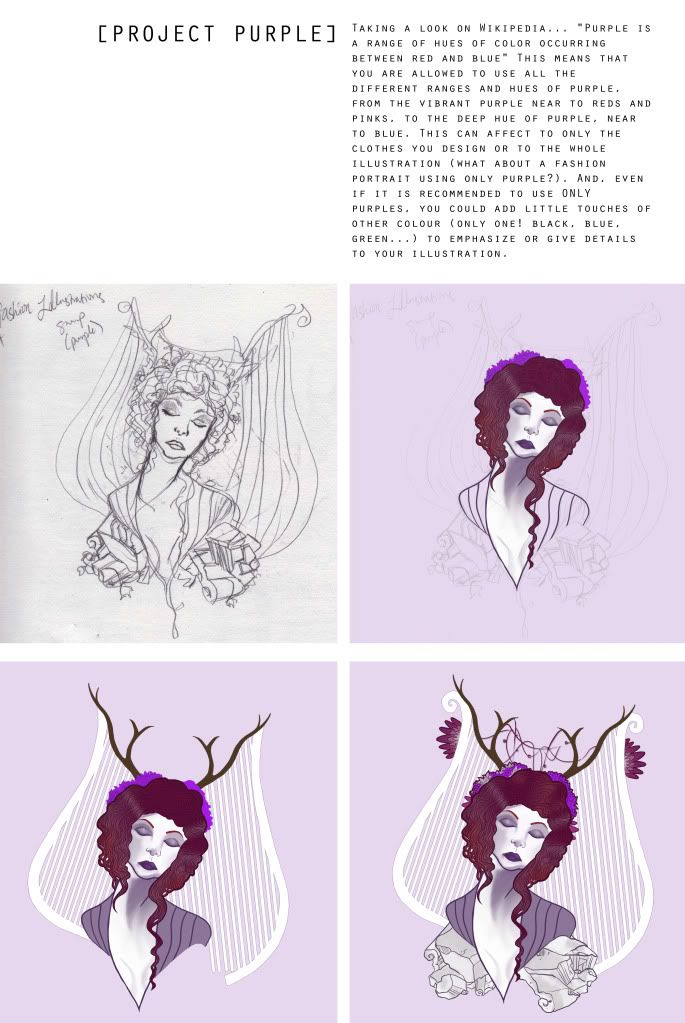 x
Anni