I like my ethereal fairy girl in the forest ads as much as any tumblr trawling girl. I UNDERSTAND the utter allure of that Khaleesi-esque woman-child in that sheer white dress pawing at tree trunks and with her headband of flowers while a equally cute fawn nuzzles at her knees. But sometimes...I just want it brash, unapologetic and paradoxically moonlight suave all at once. Introducing, all the glory of Etro's A/W 2013 dandy-gone-western collection. I've honestly had this campaign saved on my desktop for the last four days so I could glance at it occasionally and bathe in its utter perfection. This whole campaign inspired me so much and made me long for fall again even though I am in the middle of suffering through winter. Standouts for me are the color/pattern-blocked satchels of perfection, printed menshirts, that unbelievable snakeskin suit and the rich jewel tones throughout. Also, that scaled hat.
Here is the official description from the ETRO website.
Fall Winter 2013 Campaign
Advertising
Campaign
The everyday celebrates beauty. There are no boundaries between day and night. The new Etro campaign inhabits a space that can only be defined by chromatic rhythm, an imaginary place where reality and fantasy blur together to become one. In the winter collections, graphic elements in black and white meet shining night shades, translating the exotic references in a sophisticated and contemporary urban mood. The man discovers feathers and learns about the lightness of flight. The woman turns the dandy elements into a feminine concept, with elegance and irony. Meanwhile, the Paisley pattern runs along the silhouette, through the richness of materials, playing with overlaps and optical illusions.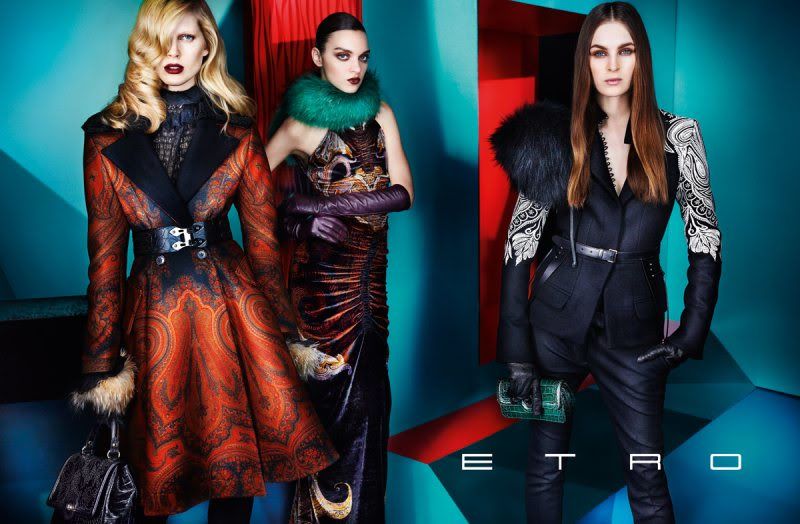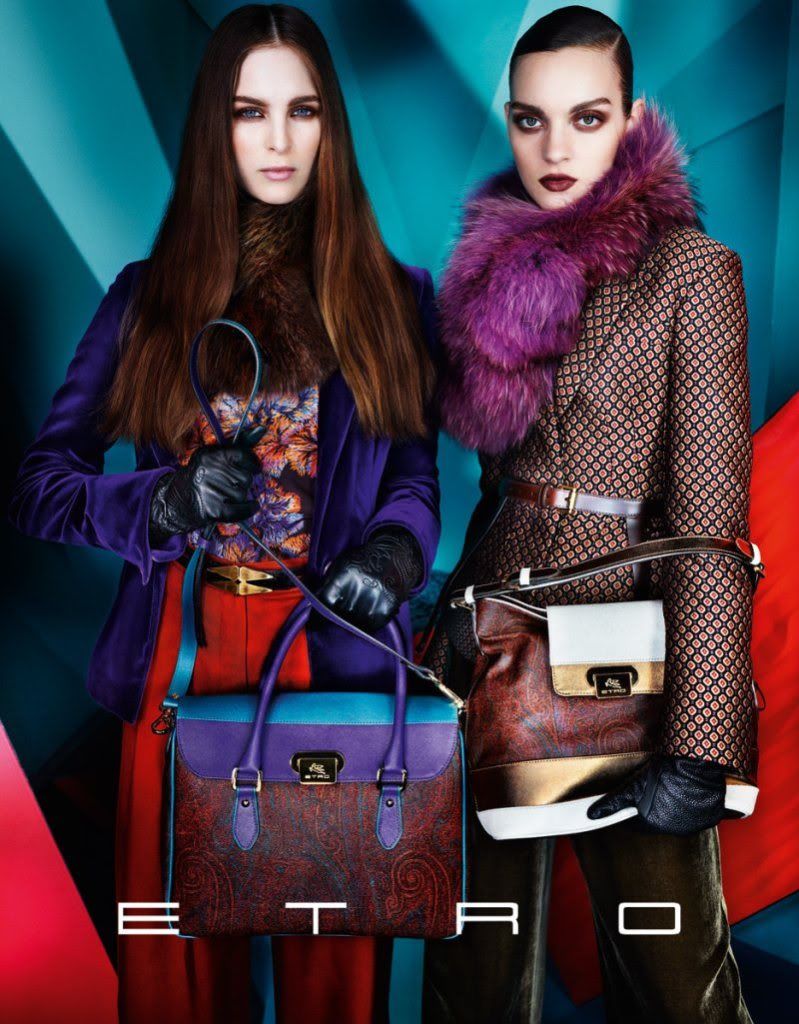 x
Anni
*images: fashiongonerogue.com