When you consider Betty Suarez of Ugly Betty a true style icon, that officially puts you in the realm of a pattern aficionado. I am one of those people who gravitate towards patterns, usually the more garish, vintage vibe the better and as a result, a whole lot of my basics including one of my favorite long coats which regular people tend to buy in neutrals is...purple pinstriped with yellow with large buttons reminiscent of Victorian menswear with a detachable mauve fur collar.
Today I went with a little bit of a 70s throwback with this adorable jersey knit dress that my mom had the good taste to pick up over 5 years ago on my first, and (so far,) only trip to Shanghai, China. I didn't plan it but as I was putting this outfit together I realized it matched perfectly with my OPI nail polish and the bag I carry my laptop/tablet/all my shit in to work everyday as well. I guess it's hard not to match when the pattern on the dress is about five different colors. Just to tone down the colors a bit, I went with neutral shoes, and the same beige jacket on top to keep it classy and work appropriate. Completely off topic: can anyone else believe it's August already?!! It's crazy that 2012 is officially 3/4 over already!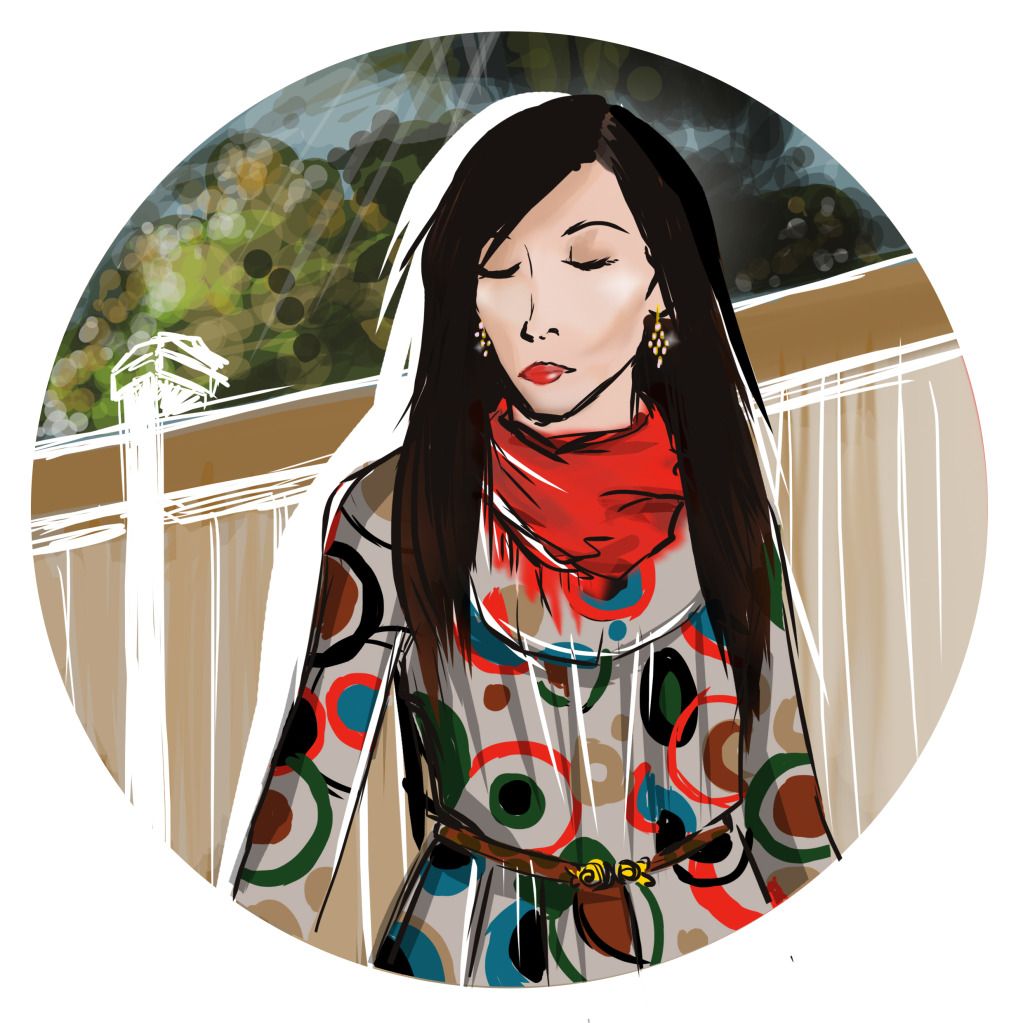 A quick little sketch: I enjoyed doing the last two in the last post so much that I think I'm going to keep it up as a challenge for myself. One super fast 30min snap-shot style sketch per day (or atleast, per post hopefully)!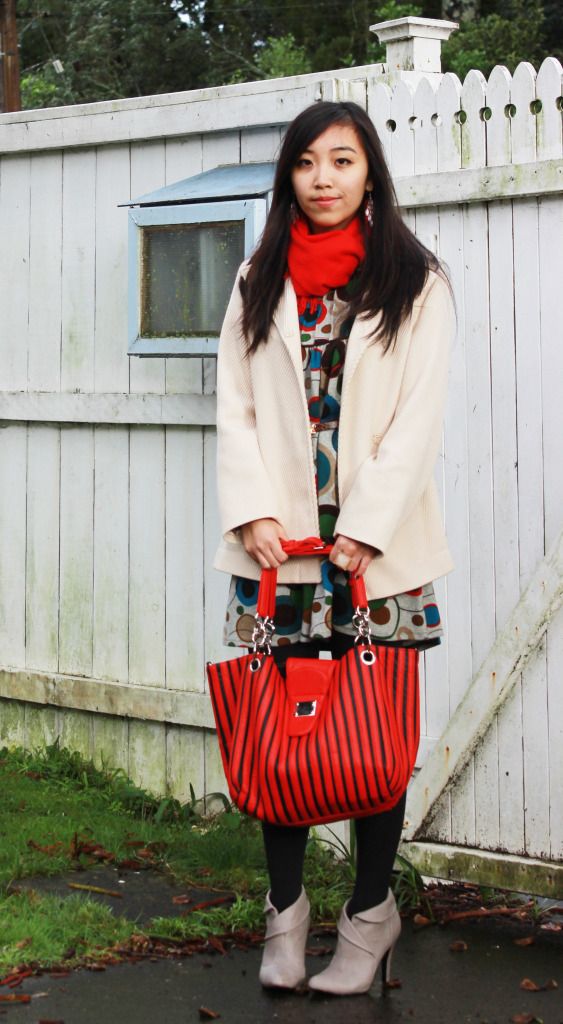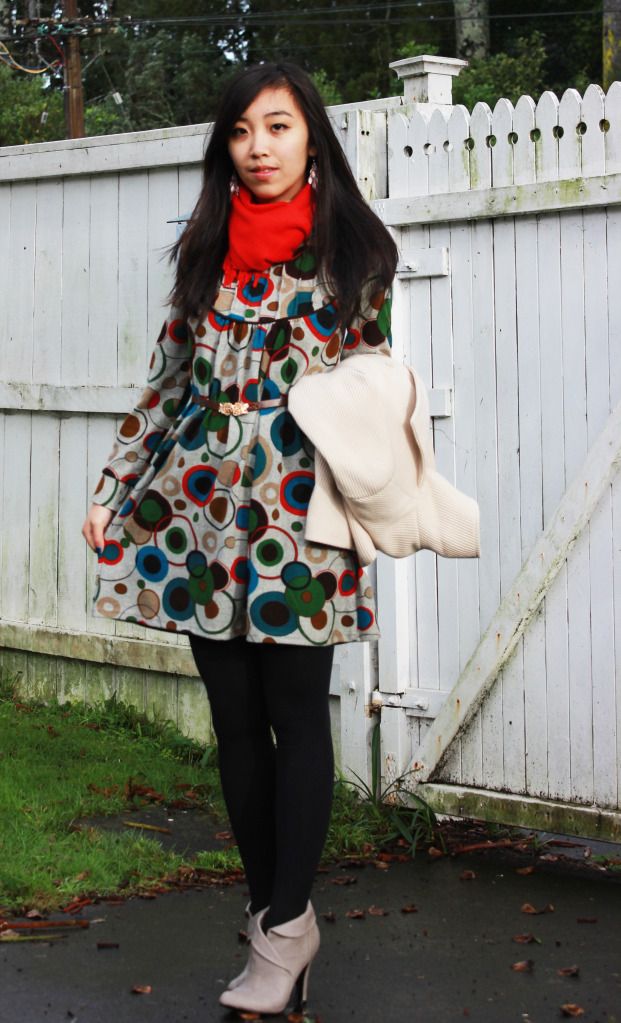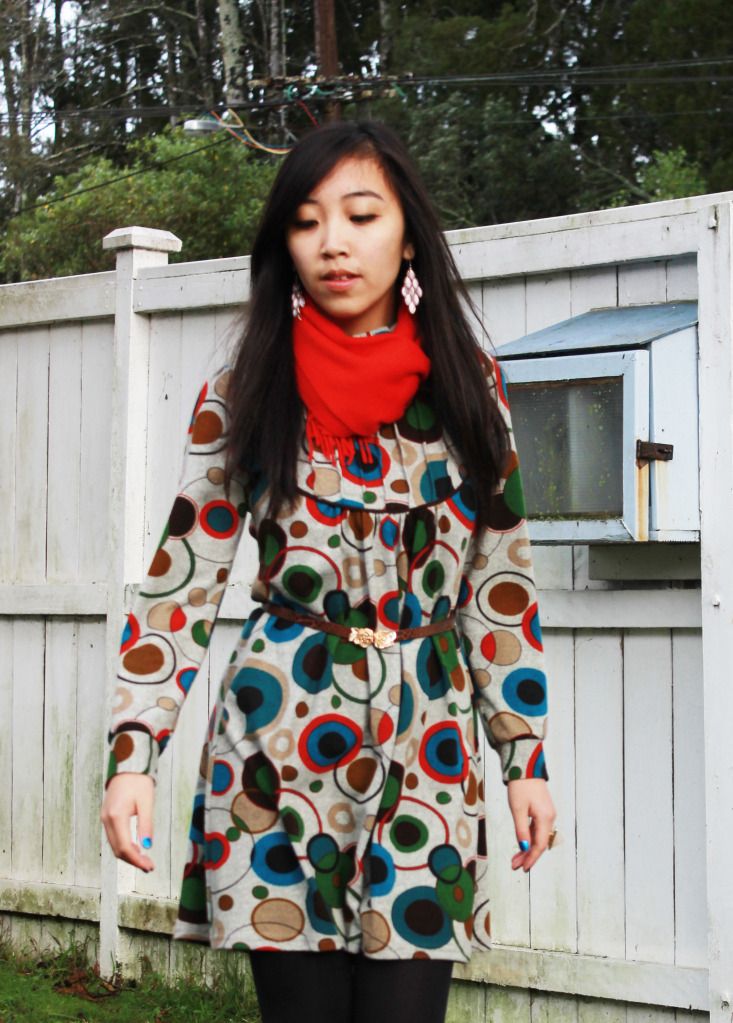 As a petite girl with a curves, high waisted is most definitely my friend. So when those neat little pencil skirts started getting a lot more use, I realized that I needed a classic, but still unique belt that would go with just about anything so I could still use it when I headed back to college this fall. This snake-print belt with a double rose clasp was really a dream come true and its adjustable clasp work meant that it could fit perfectly even for someone with a pretty miniscule waist like me.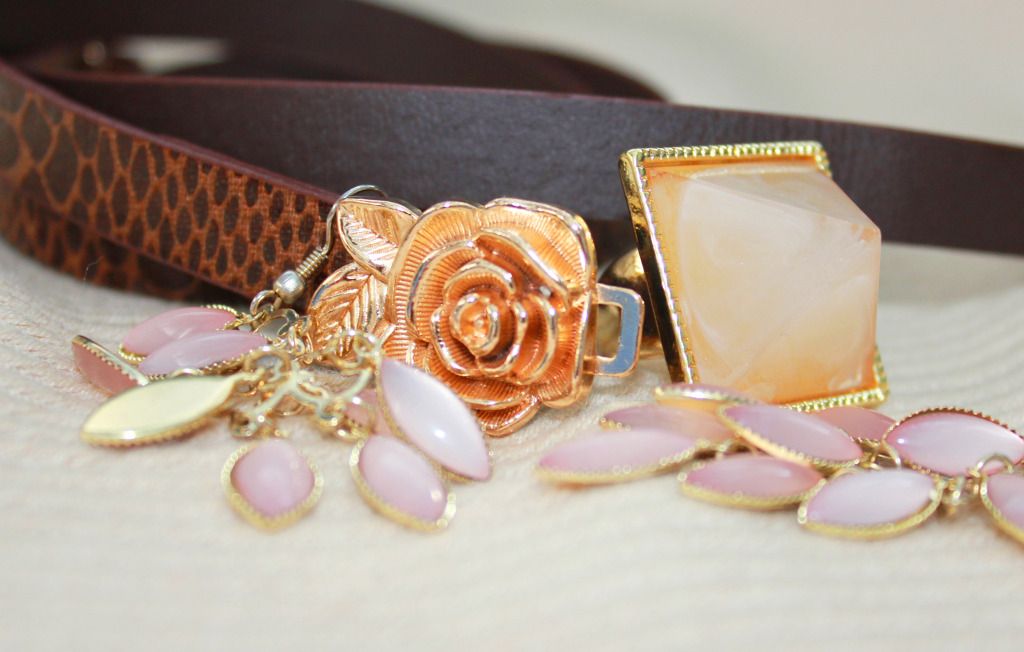 beige corduroy coat : vintage
70s print jersey knit dress: boutique in Shanghai
red cashmere scarf : gift
belt: unbranded, online
bag: SM Department Store
pyramid ring, diamond chandelier earrings: EQUIP
grey booties: Charlotte Russe
x
Anni