I always seem to have a bit of a art-spasm in the last week of a month, this one especially because I'm counting down to the completion of two very special commission works of two lovely followers and also because to make sure I'm always generating new work and improving, I do a lot of contests and briefs just for fun which...are all usually due by the end of a month. Of course. For this month's Fashion Fever challenge (see brief
here
), the idea was to choose a one out of four pairs of delicious garden treats and create a 4-6 piece collection of it. I love couture to death, but when I comes to design I prefer to do quirky chain-store ranges that I'd wear myself (I'm a little selfish like that). This is the first time I've done a fashion illustration set with a catalog under and I really like how it looks. I can't help but think of when I was twelve and obsessed with Stardoll.
Inspiration:
From Melon: melon skin laser cut print, watermelon squiggles/stripes, curly vine print and shape, green, beige, orange color template.
From eggplant, deep purple shades, gradient color, tulip shaped skirt.
WIP shots: 1) quick sketches which didn't scan so I was forced to use a screenshot of the scan screen hence the weird stick/dot thing in the center, 2) started off with simple outlines of the outfits, I didn't intend on lining in the face/legs until I got to the very end and decided to do it after all.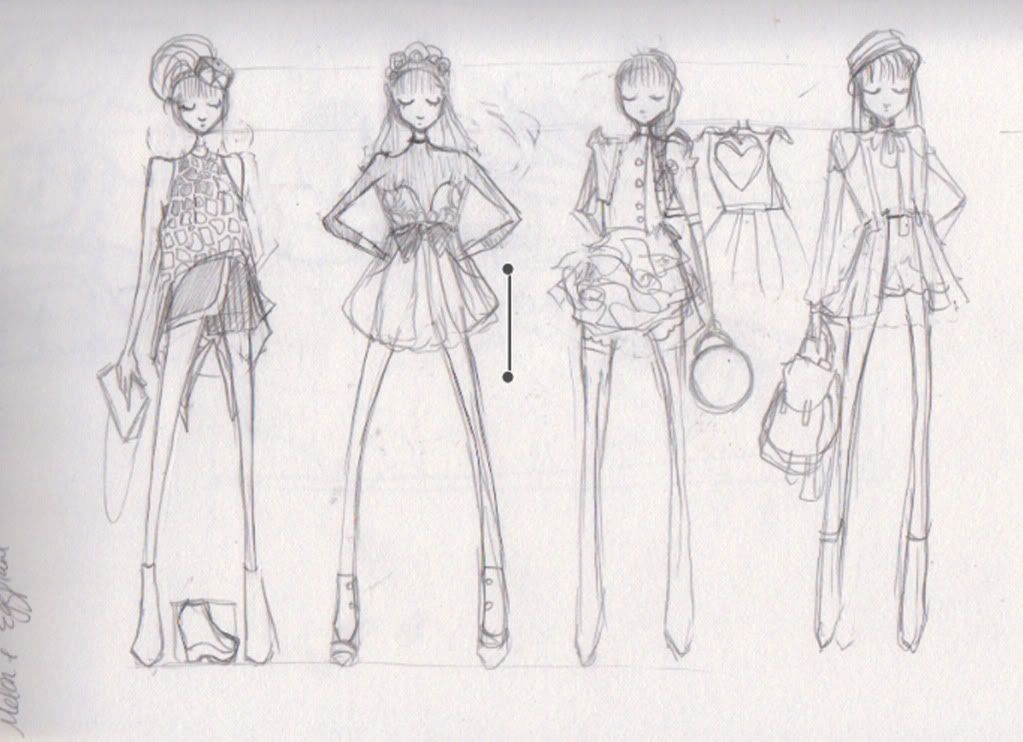 x
Anni