Well, it's official. My ass is still freezing on most days, it still rains far too much for my liking and I am still consistently wearing three layers to head outside but from the end of winter clearance and the emergence of spring lines... it's that time of year where those light layers start sneaking their way back in under winter coats. I thought I'd give everyone a little peek at the gorgeous two-tone blouse I was wearing under my sweater in the
last post
. The lighting changes the color a little from the last photo set, but it's closer to a turquoise shade than aqua in real life. The design is pretty different from all the standard blouses out there and I love it for doing that. As you can see, the front has a delicate little cutout, and the back is equally perfect because the back is split with a layer of the turquoise under.
Pastels are always such a girly look for me, so I kept cozy with a trusty knit coat, a pair of tights that are far warmer than they look and a pair of two-tone beige shorts because I just like my neutral too damn much this winter. Just as a tip, black tights + black wedges are my number one tool to looking talk despite being a fairly petite 5"4, it makes your legs seem like they stretch all the way down to your toes streamlining your body.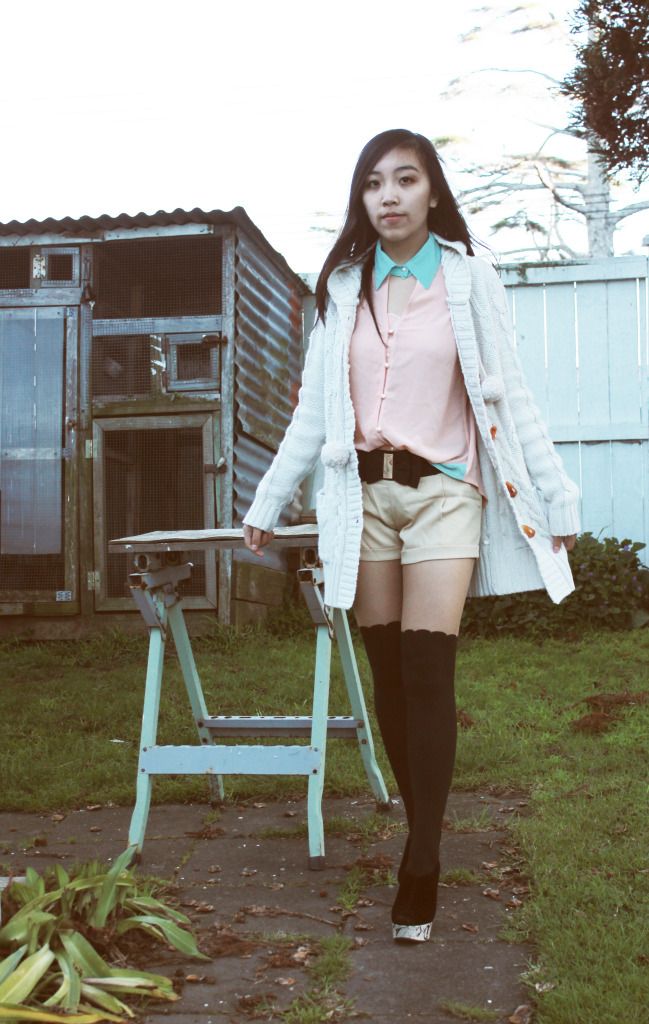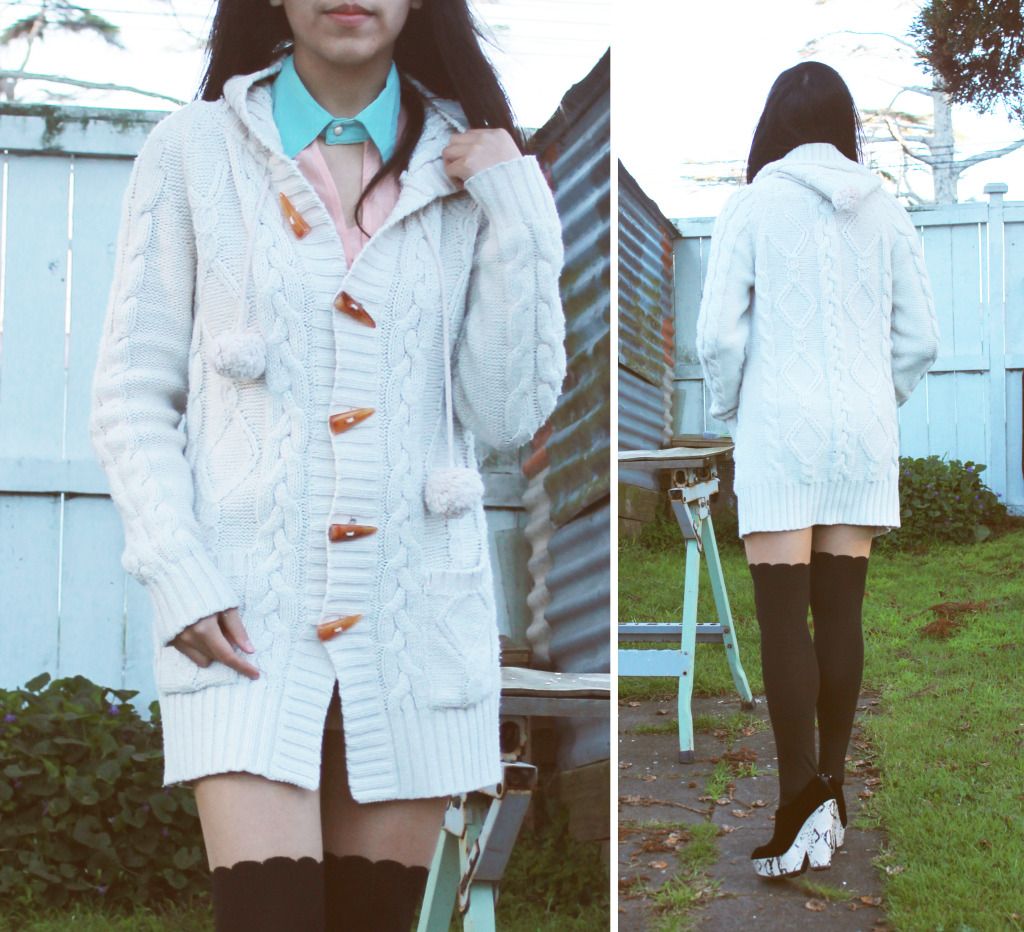 These two shots were taken a little later with slightly different lighting so they don't fit as well with the set. I didn't want to put them in but I felt like I had to show you the perfection that is my new blouse. I mean - look at that back!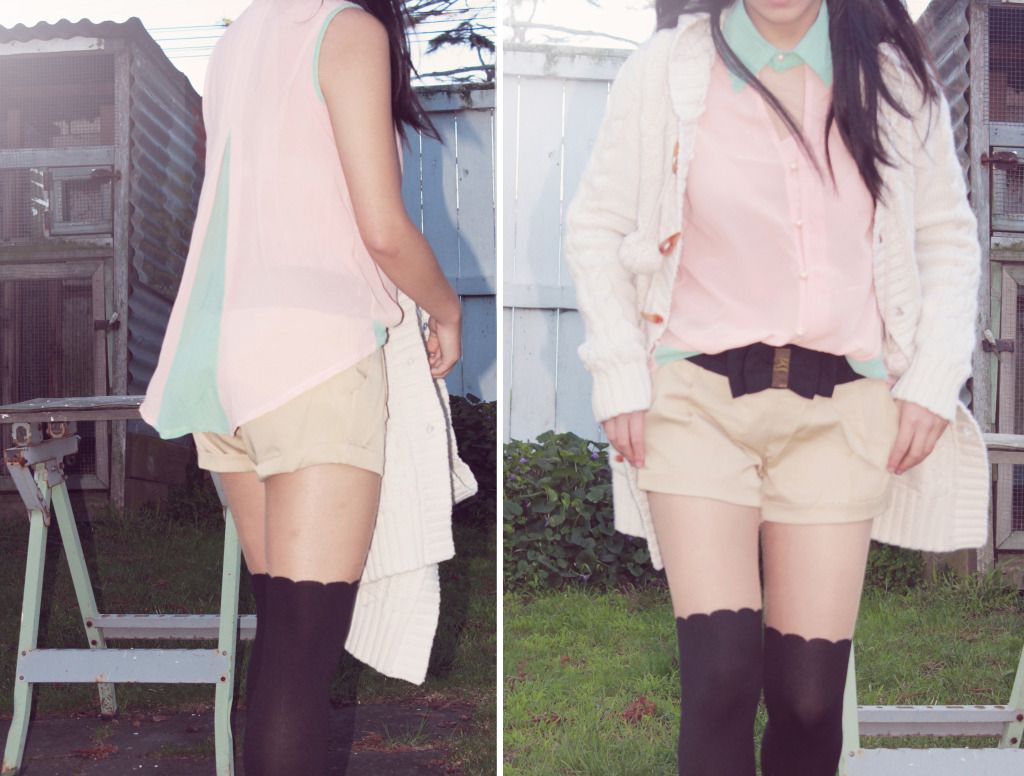 knit jacket - Shanghai
two tone blouse - MD Fashion
shorts - unknown korean label
tights - Glassons
wedges - Charlotte Russe
x
Anni