Forget camo print for military - leave that for the sheeple, think a little harder, look behind the cracks and draw a little inspiration from the history books. Here's to the unwashed masses, the Crusades and Konan the Barbarian. Think strong masculine accessories, simple tailoring and statement hints of mix matching metals.
My latest Glassons leggings which I am loving to death, look like stylized chain mail. Stylekeeper (the official Glassons Blog) is also doing a little studs
giveaway
and did a really cute take on this trend for the upcoming season
here
. Check it out - you won't regret it when you realize they managed to make a khaki parka look adorable and cute. I got this basic mullet dress for $10 at Cotton On last week and was so surprised to see it going for so cheap at a size XS that I just headed straight for the counter without trying it on. This is the first time I've really worn it being winter, and I'm stunned at how ridiculously skinny/tall/modelesque I look despite being a pretty petite person. The jacket is about 6 years old now, from the Warehouse which is a bit like Walmart, but in NZ and it's served me well from when I was twelve and wearing it with combat boots and a giant pink corsage one sleeve. I still get a little sad when I remember that I don't have that pink rose brooch anymore.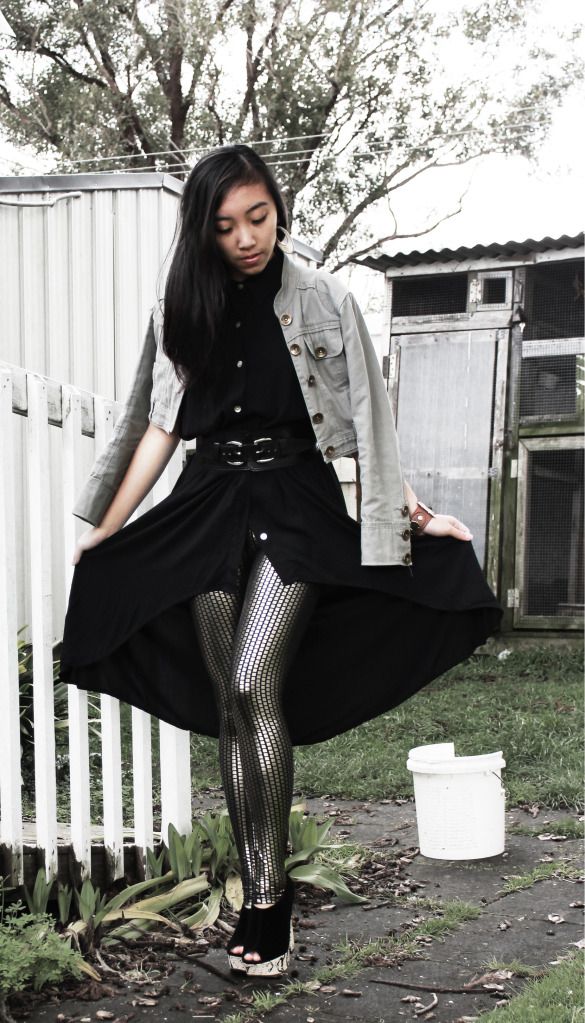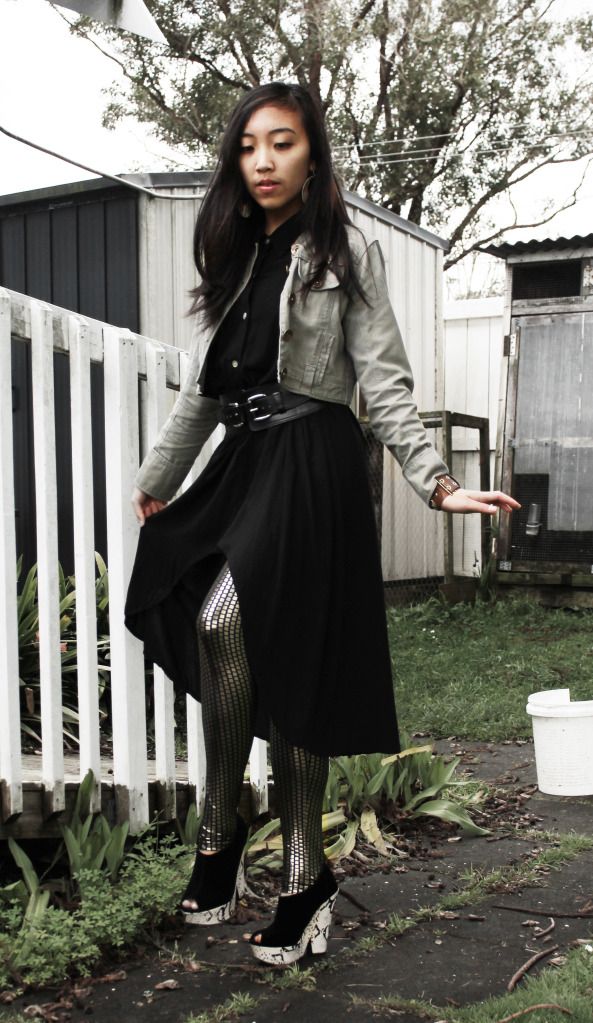 compulsory awkward balancing pose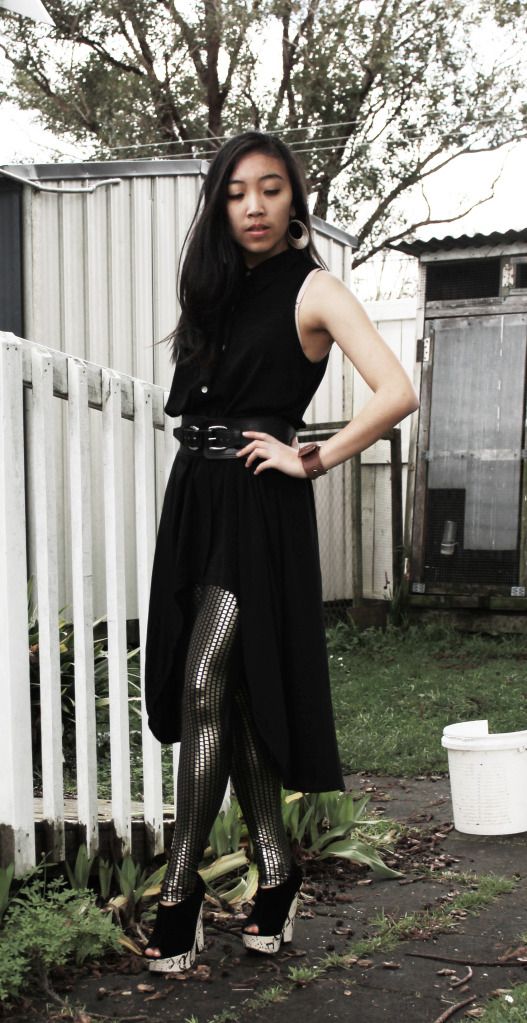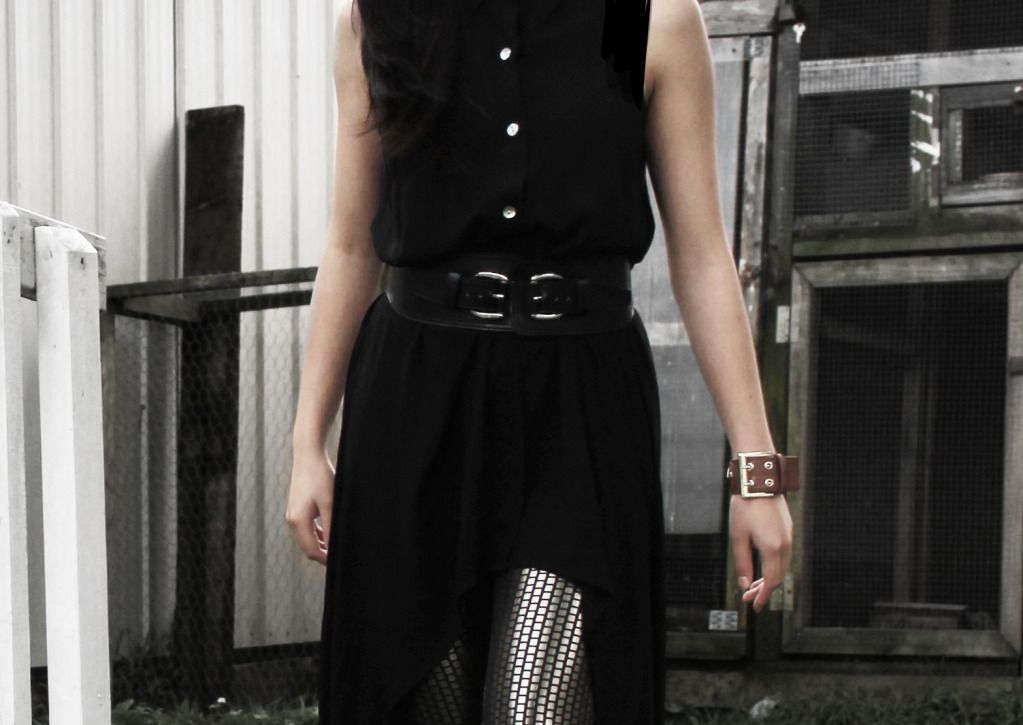 military jacket - the Warehouse
black dress, brown cuff - Cotton On
leggings - Glassons
shoes - Charlotte Russe
belt - Laura Ashley

x
Anni