The last couple of days have been crazy and tiring just settling back into my sophomore year of college. Brilliant things include having gorgeous sunny weather which also results in much nicer skin for me, being back in this damn inspiring place, a lovely abundance of packages from F21, ASOS, Modcloth and others which made me feel like it was Christmas with so much to unwrap, a lovely wireless remote which is the most brilliant investment ever (less than $30 bucks guys!) and of course, lovely sunlight to shoot photos in. I've never bought anything from Modcloth before due to the prices before their lovely back-to-school sale so I was super pleased that the two items I snagged were just as wonderful as they are on the website. I'm so stoked with both, that I'll be showcasing them on my blog one after another this week. Seeing as I'm still catching lots of sunshine, I'm sort of celebrating my mini US summer by wearing the most summery-outfits instinctively; neon doesn't work too well on my skintone but acidic brights, feather, glitter and summer waves are just right.
This lovely, lovely cut-out crop top is one of my new Modcloth purchases - admittedly, it is a little on the small side for my bust which I assumed it would be considering XS was the only size left, but it is such a lovely shape and I've never owned a tight crop top before so I can't bear to donate it or attempt to re-sell it on line. I love the sci-fi feel of the cut out and shape, high neck lines are always a bonus for me and the crop sits right under my bust which is exactly where I want it as I like to emphasize my waist when I dress. For petite girls: never listen to advice that maxi skirts make us look short (that, is a confusion mix up between the midi and maxi) - floor sweeping maxi's elongate our frames so we can look tall even via flats so don't be scared to wear one, especially since a change in fabric can make it a staple all year round.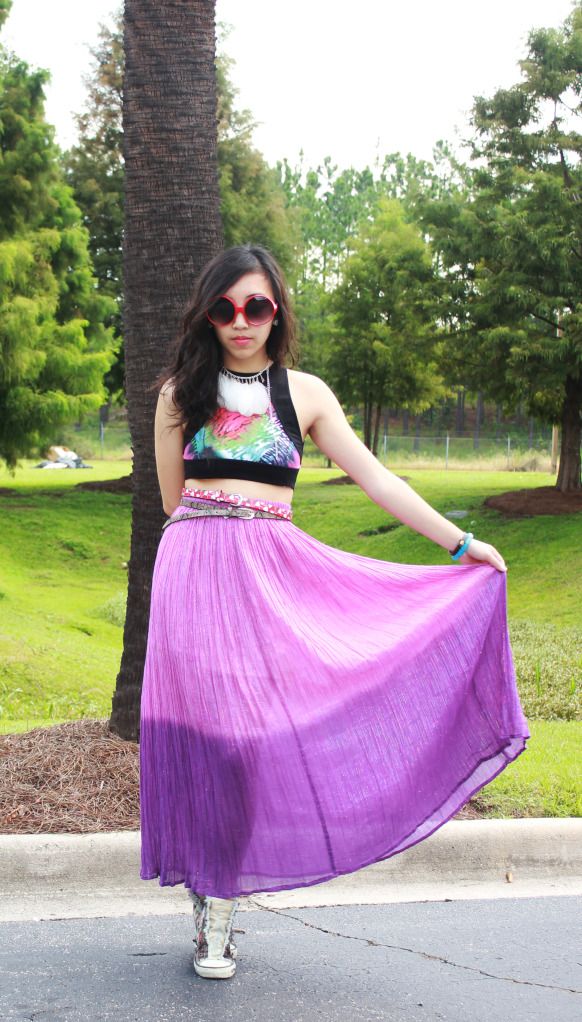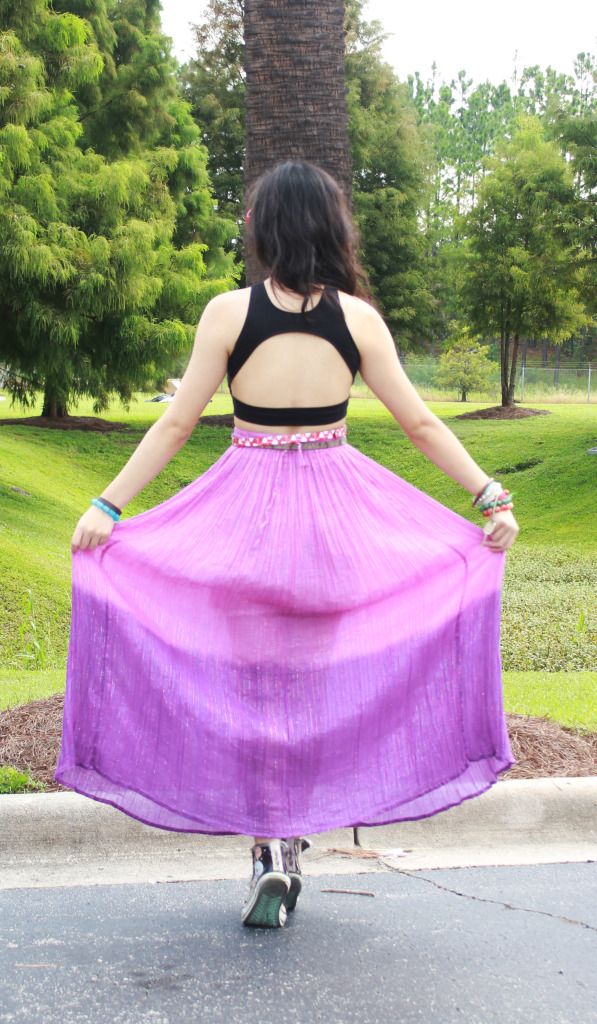 No that is not a super cool, hipster key bracelet. That is my room key, because I am so forgetful I have to literally keep it on me at all times so I can't possibly lock myself out.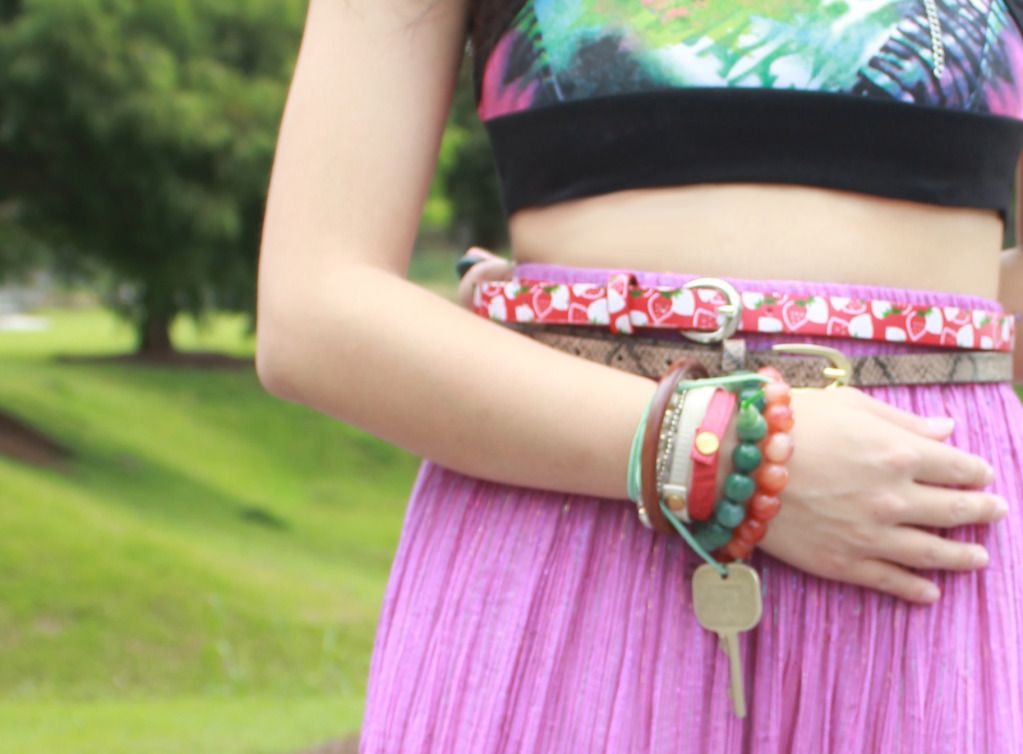 My feet have been hell after that 28-ordeal via the Auckland/LA/Atlanta/Savannah flight so I've just been dressed down in flats all week so far and my Ed Hardy's were perfect. They really are the comfiest, and as Ed Hardy shoes - the grungier they get, the better they look.
crop top - Motel Rocks @ Modcloth
skirt, bracelets - Shanghai
feather necklace - EQUIP
glasses - dollar store somewhere
shoes - Ed Hardy
x
Anni