I know, you guys were expecting the whole Moonrise Kingdom which is usually my thing but in the spirit of the overarch-ing summer-of-boyhood vibes I'm feeling I actually put this together thinking of Scout from
To Kill A Mockingbird.
I've been a little bit obsessed with Scout visually since I saw the 1962 film in a 5th form english class and absolutely loved Mary Badham and it came back to haunt me in the miniature tweenwear collection I designed for a scholarship and...in this outfit! Not sure why, but somehow this all came together in a odd Grease x Scout crossover but I love it. Nothing beats a little tomboy chic when your feet need a little rest from heels (or when you left all your heels in your dorm closet because you magically rapid packed in 30 mins on your last day).
I've wanted a denim jumpsuit for so long and when I finally got this one it was like love at first sight. I did originally want to redye/bleach it into a more acidic looking aurora print similar to galaxy print only with a much lighter pastel palette but I've been re-embracing minimalism in certain ways and I quite like it how it is right now. Just to toughen up the playsuit, I threw on my favorite leather jacket that has been a staple for about three-four years now and paired it with new ankle boots I scored from the Glassons outlet for about $15 which I will probably wear religiously until they break because they are equal parts beautiful and comfy.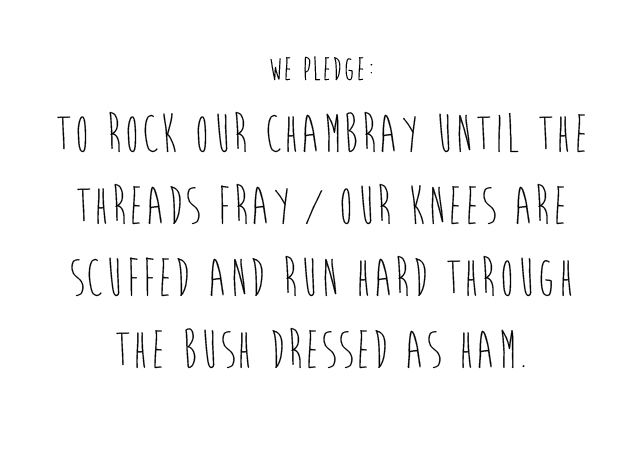 When it comes to accessorizing, my staple is always a short necklace or collar paired with simple wrist cuff. As much as I love rings, they are ridiculously impractical when working with my hands.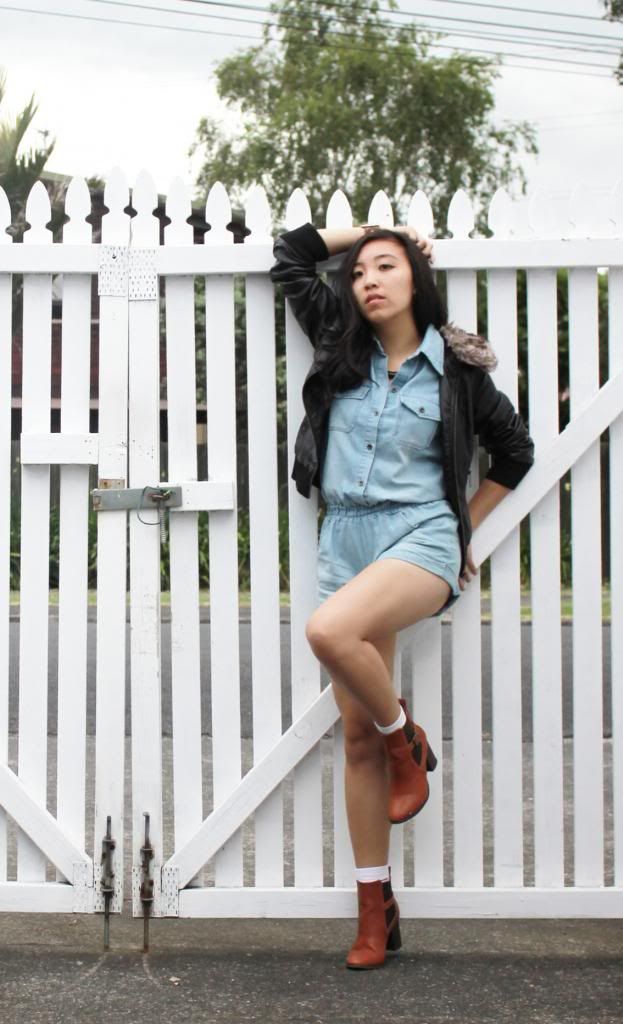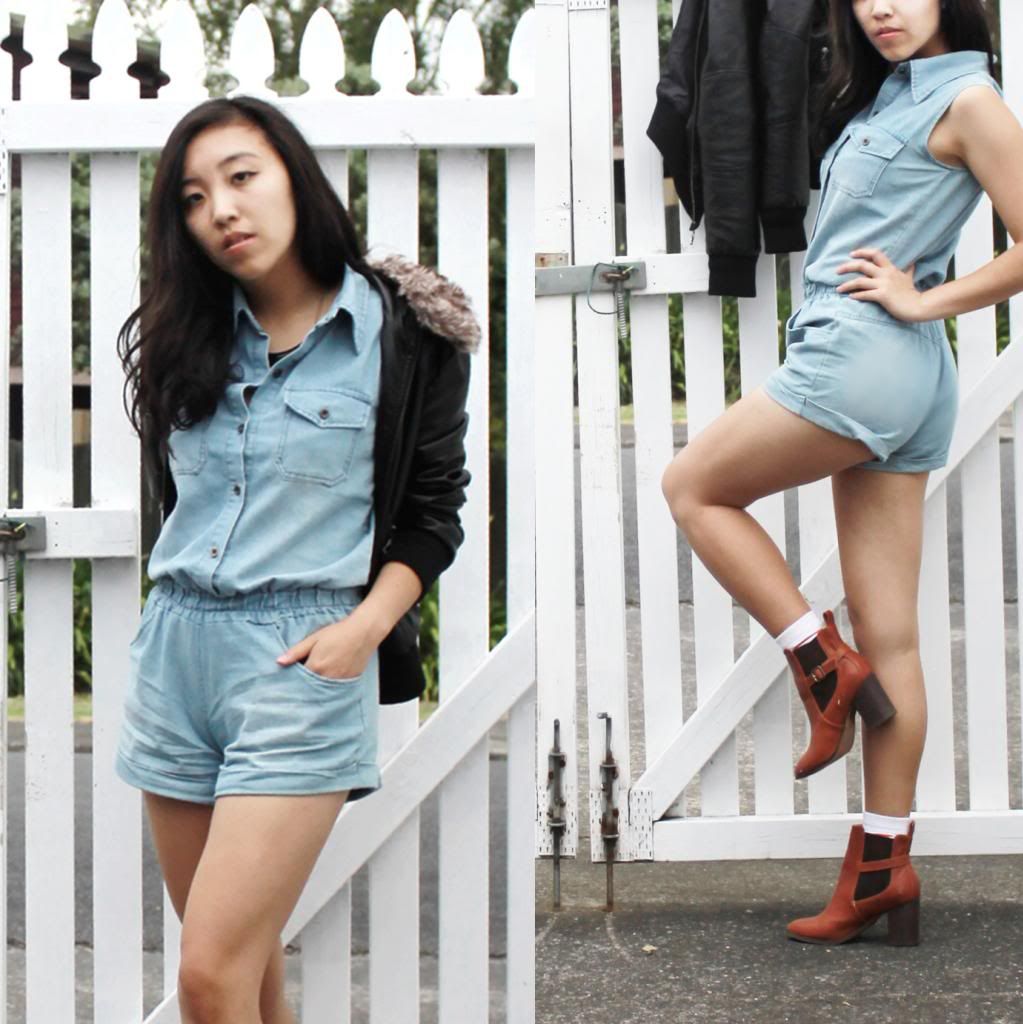 leather jacket - Scrapbook:Wildpair / denim playsuit - MedFashion:Taobao / boots - Glassons
x
Anni
(and a imaginary jar of cookies to anyone who caught the ham ref)