A while (read, in September) I contacted the lovely Amanda of GelivableGifts and was thrilled to bits when she offered to sponsor $10 credit to her Etsy Shop. Then college kicked in and then scholarship and sewing late and night and living on coffee kicked and it left me here, now in December, finally ready to announce.....MY VERY FIRST GIVEAWAY!!! COMPLETE WITH BAD PUN TITLE! Exciting stuff guys SERIOUSZLY. In case you didn't catch my
previous post here
(or need a refresher),
GelivableGift
offers super quirky, cute and best of all....FAN-oriented jewelery and accessories so you can shout out your geeky obsessions while looking fabulous.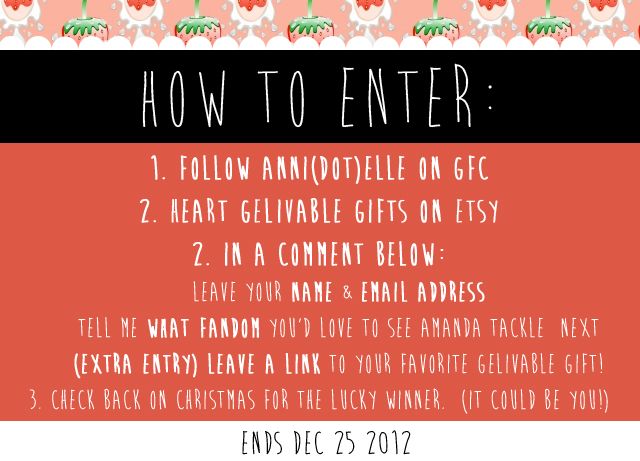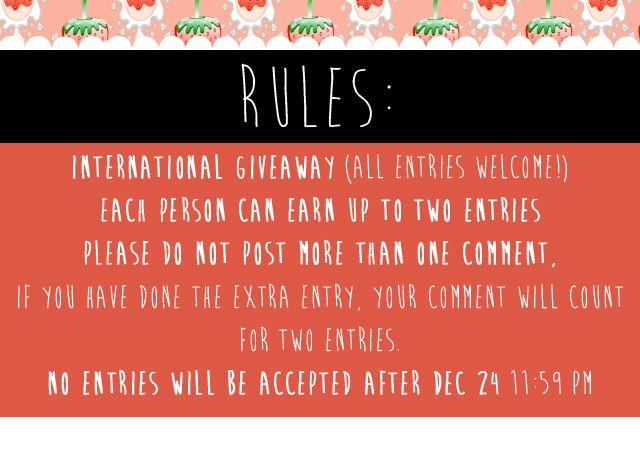 Since I last checked, a couple of new pieces have been added that have caught my attention and best of all, can all be bought with the giveaway credit, you could probably buy atleast two with some cheaper pieces and are affordable enough to nab a few for Chrissy even if you don't.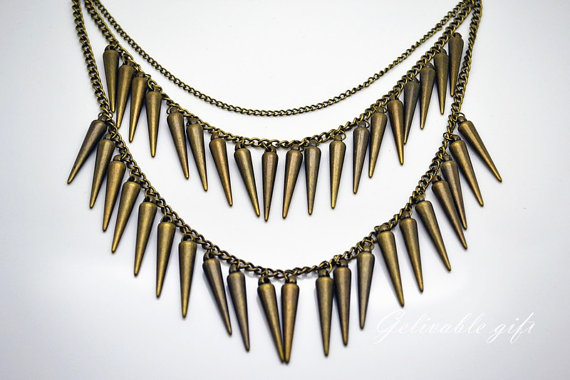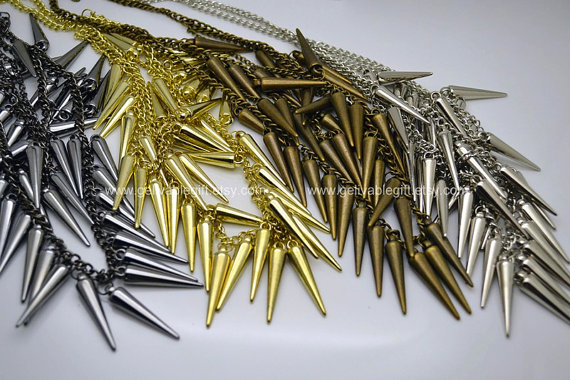 This arrow spike necklace was inspired by the kunai (daggers) used in the Naruto anime and come in four different colors so you can pick the tint that you like best. Personally, I'd go for the brass and silver with my wardrobe - the brass would look great with military inspired grunge looks and the silver would be a great way to add edge to a classy peplum playsuit or even to dress up a crisp white shirt dress.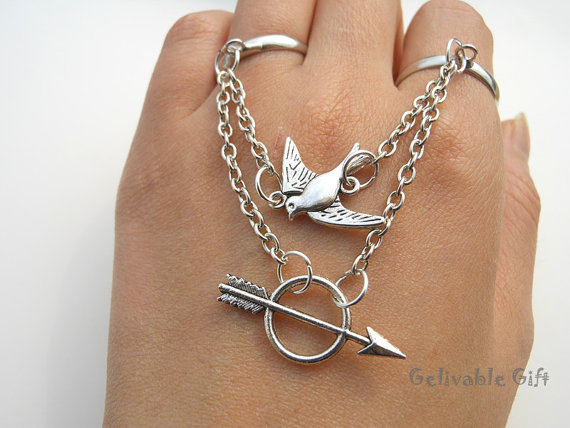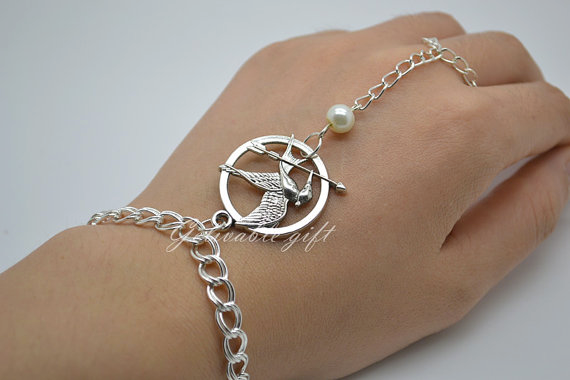 I've been loving hand jewelry lately and I absolutely love these two Hunger Games inspired looks. I'm not a huge, huge fan of the movies (the books are much better...movies failed to do true fashion justice) but I adore the two ringed design just because the two rings are separate and so much more practical then those four-fingers-attached-to-each other designs.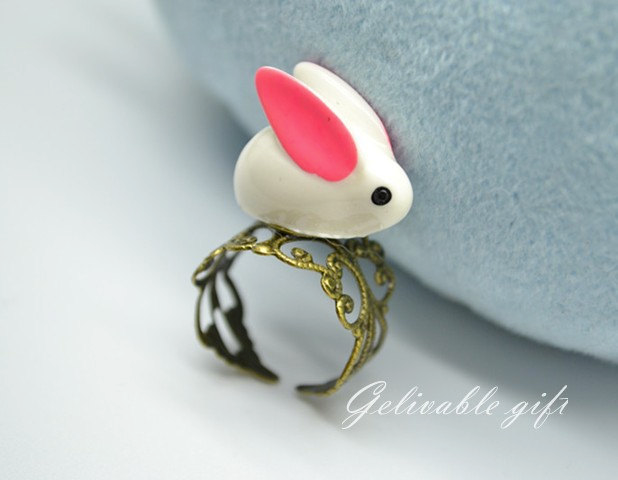 I'm a little over cute to be honest, with all the recent twee and influx of peter pan collars mean that I can see adorable little bunnies on rings and my heart really doesn't melt at all----DAMN it. Who am I kidding. This is so freaking adorable only a serial killer wouldn't appreciate this. Heck, even Dexter would totally rock this. I swear.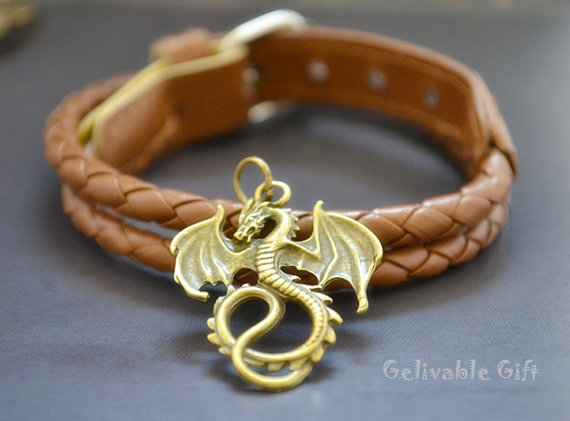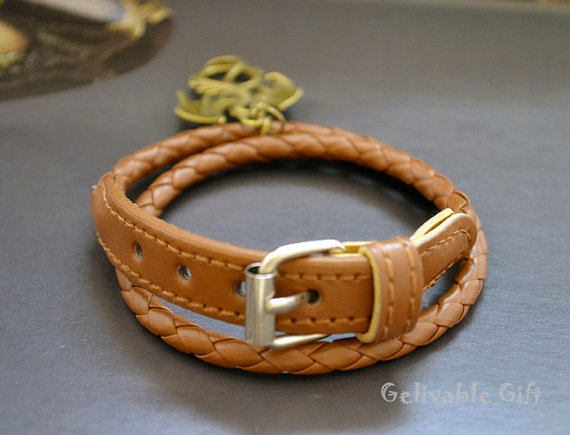 Ok, technically this is not a specific Game of Thrones reference but seeing as I'm a obsessed nutbar about that show (and Kit Harrington has the prettiest damn kissable lips), this feels like one to me. Would channel my inner Khaleesi by pairing this with a bustier and harem pants and gladiators for festival season and a draped maxi for walking along beach sand dunes.
Welcoming all PotterHeads. Just look at this beauty....and it's only $5. I don't think I need to explain that this could be worn with well, LIFE.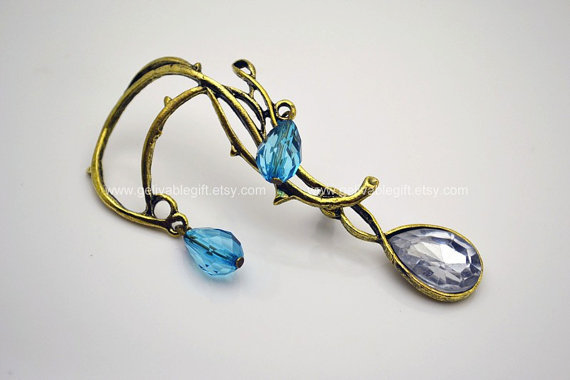 This little piece is one my favorite new additions. Mixing a very decorative fairytale like glamor with a little steampunk grunge, this take on the ear cuff is perfection. Best of all, there is a hidden earring stem/clasp so it'll make sure the cuff stays on. I have the kunai ear cuff from GelievableGift
seen here
and they are gorgeous and really comfortable to wear.
For the princess: if you've never quite gotten over Disney (I haven't) and still dream of that day Prince Charming will come, consider this little piece. The carriage itself is gorgeous, I love the marbled texture of the body and best of all it opens up with enough room to leave a little note inside as well. Gift idea, solved!
Amanda's done Harry Potter, the Hunger Games, Deathnote, One Piece, Naruto, Alice In Wonderland, Steampunk, Titan

ic,

Nightmare Before Christmas...but what would you like to see next? Follow me on GFC, heart Gelivable Gifts on Etsy and geek out about your favorite fandom in a comment below and you could

get a extra present this christmas.
x
Anni
strawberry graphics used in design is from kjnnt/freedigitalphotos.net